Create a Free Professional CV
Creating a good CV can be challenging even with the best qualifications and work experience; choosing a good layout is hard, getting your word processor to put things where you want is tricky, and saving the finished product in a format that everyone can read often seems impossible.
The BeautifulJobs CV Builder
Take the difficulties away from creating and maintaining your CV with our Free CV builder. The builder will help you create your own professionally designed CV, step by step.
When you create your CV, you'll get an interactive online professional profile with photo galleries to showcase your work that can also be printed and used as a traditional CV.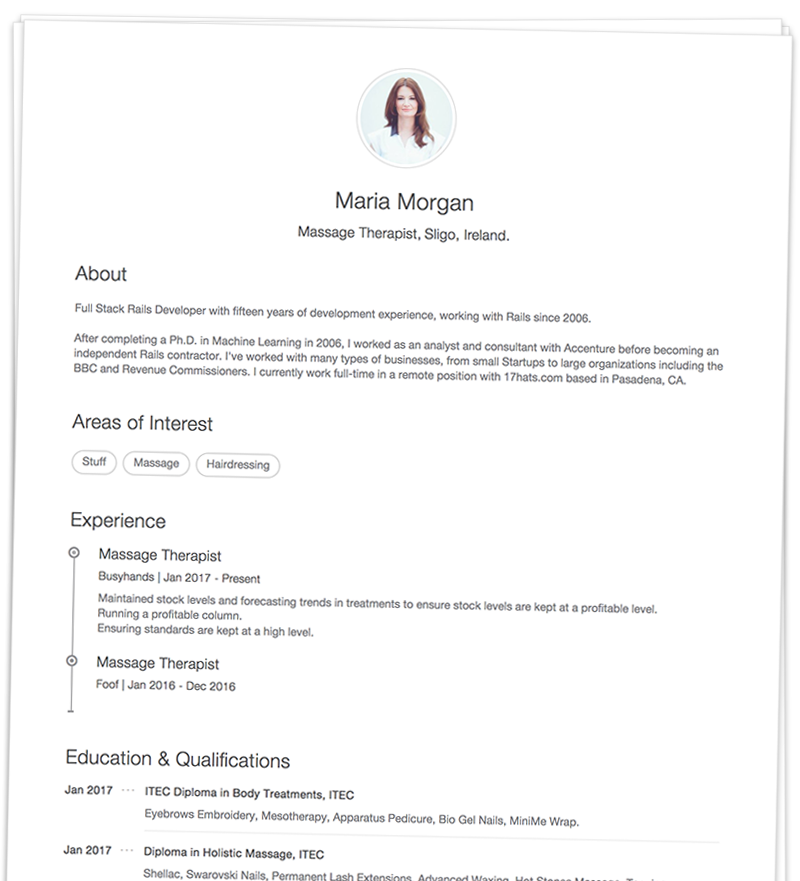 ---
Searchable Skills Tags
Tagging your Profile with your key skills and areas of expertise not only allows viewers to get build up a picture of you at a glance, it will also allow Employers to find you using our upcoming Skills Match feature.
If you enable Skills Match on your account, Employers will be able to list the skills they are looking for to fill their vacancies and be presented with your profile if it is a suitable match.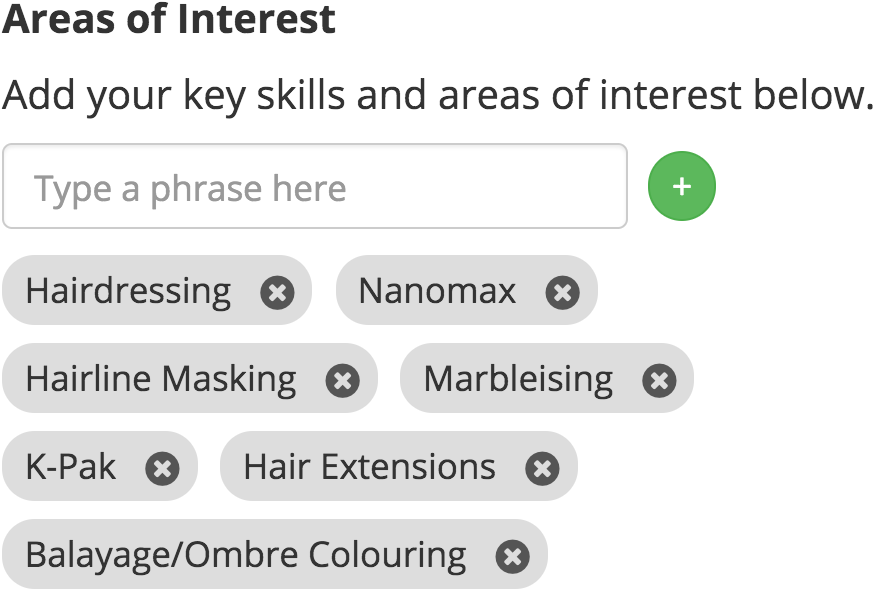 Professionally Designed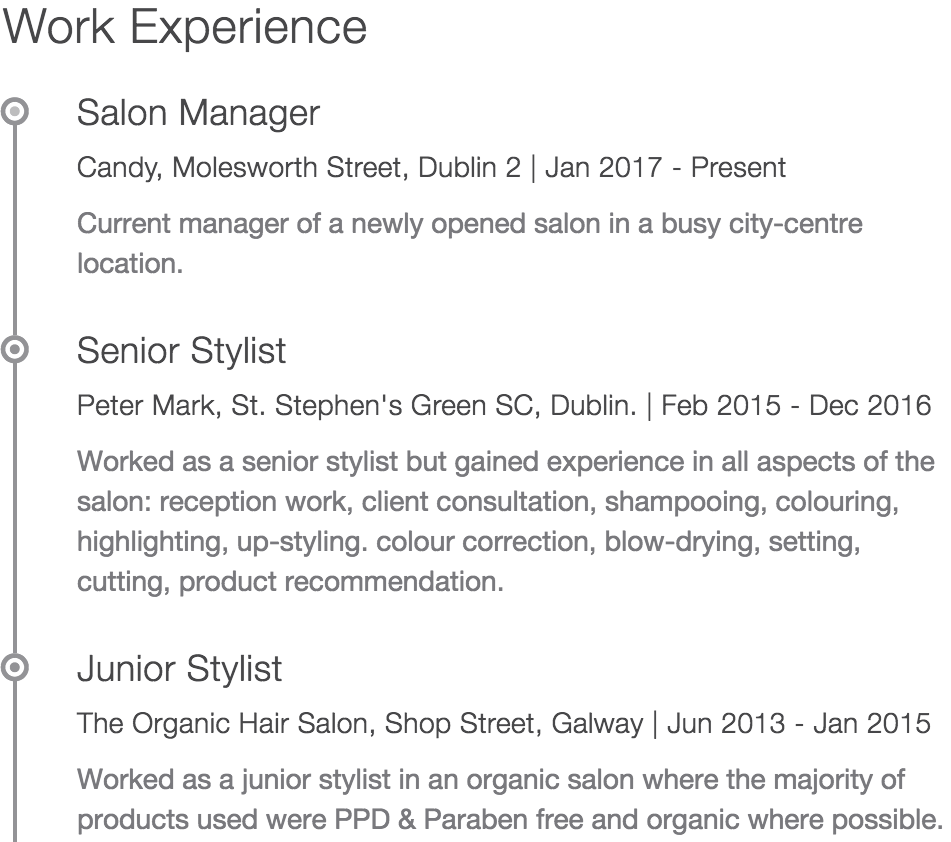 Our CV template has been professionally designed to present your information in the best possible way. All you need to do is follow the steps in the builder and enter your information – we'll take care of the ordering and formatting.
Your CV will look great across all devices, from mobile phones to large screen desktop computers. We will be adding additional layouts and templates that will allow you to personalise the appearance and style of your CV.
Interactive Portfolio
They say a picture paints a thousand words - it can be difficult to convey your level of skills through text alone so our Profiles allow you to upload a portfolio of photographs to showcase your best work.
You can upload photos directly from your computer or phone, or add a link to the photo if it's already online and we'll import it.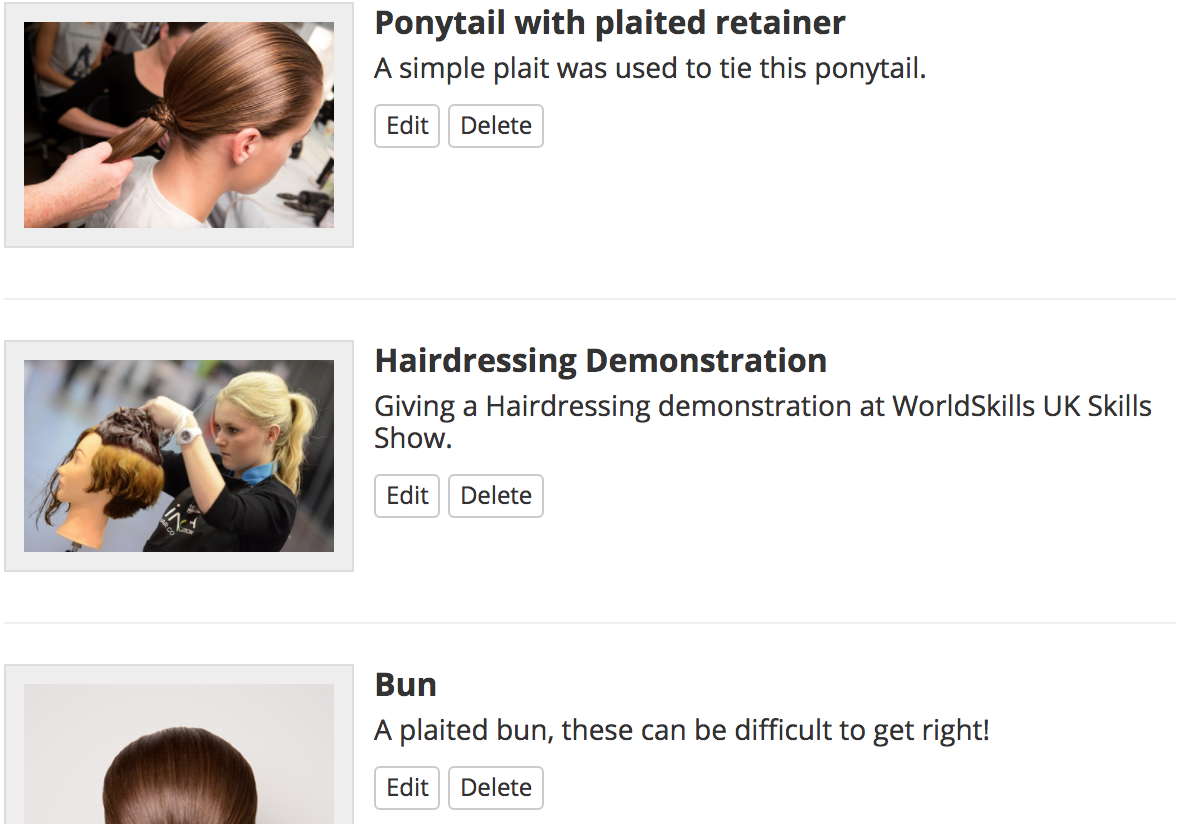 Usage Metrics

You can keep track of how often your profile has been viewed and when you last updated it. The online version can be easily shared on Facebook through the dashboard.
Build Your Own CV & Profile
The CV Builder is free to use, all you have to do is register an account to get started.
Sign up through Facebook with one click below, or fill out a manual registration form.